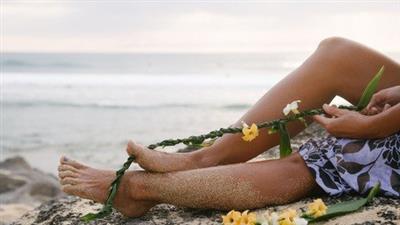 Womens Health With Ayurveda
Last updated 11/2023
MP4 | Video: h264, 1280x720 | Audio: AAC, 44.1 KHz
Language: English | Size: 1.32 GB | Duration: 2h 27m

From Menarche to Menopause
What you'll learn
Understand the Stages of a Womens Life to Maximize Energy and Health
Diet and Lifestyle Practices
From Menstruation to Menopause- Creating a Life of Balance
How to Support Your Self, Family and Community
Requirements
All levels of Ayurvedic Understanding Welcome!
Those new to the subject will gain clarity from the ground up while seasoned practitioners will learn more tools for their healthcare toolbox that can be shared with clients.
If you are interested in more on the foundations of Ayurveda consider our Principles of Health Program
Description
This program is designed to give you the supportive outline for Women's Health through all seasons and stages of our being. This offers a firm foundation for the ultimate in community health care as the health of mothers and children form the bedrock of the generations to come. Through insight shared directly from the main Ayurvedic texts along with years of insight as a practitioner and teacher on the subject of Ayurveda we will dive into supportive approaches surrounding each cycle of life from diet, herbs and lifestyle practices. This will give a clear outline of what to do when. Additional information will be shared on signs and symptoms of common imbalances, what they mean and both preventative and generalized approaches to healing. This course is a MUST for women of all ages. We are given a unique opportunity collectively in this beautiful initiation process of femininity that can be explored with greater clarity and grace by the knowledge of the teachings of Ayurveda. Suitable for all levels of Ayurvedic understanding. If you are interested in learning more of the basics consider coupling this course with Principles of Health or visit our website for additional knowledge shares, videos and free guides. I am honored to share with you!
Overview
Section 1: Womens Health and Cycles of Life
Lecture 1 Women's Health and Cycles of Life
Section 2: Self Reflection & the 3 Pillars of Life
Lecture 2 Self Reflection & the 3 Pillars of Life
Section 3: Seasons of Life and the Menstrual Cycle
Lecture 3 Lecture 3 Seasons of Life & The Menstrual Cycle
Lecture 4 Childhood Nutrition
Section 4: PMS Symptoms & Prevention
Lecture 5 PMS Symptoms, Causes & Prevention
Section 5: Vata Related Yoni Conditions
Lecture 6 Vata Related Yoni Conditions
Lecture 7 Vata Dietary Outline
Section 6: Lesson 6- Pitta and Kapha Related Yoni Conditions
Lecture 8 Pitta/Kapha Related Yoni Conditions
Lecture 9 Pitta Dietary Outline
Lecture 10 Kapha Dietary Outline
Section 7: Lesson 7- Langhana & Bruhana
Lecture 11 Langhana and Bruhana
Ayurvedic Enthusiasts or those looking to Understand Womens Health through the Lense of Ayurveda
Screenshots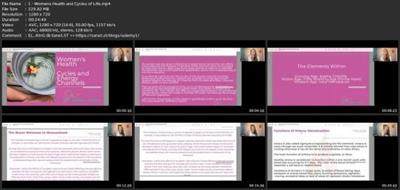 Download linkrapidgator.net
:
uploadgig.com
:
ddownload.com
: