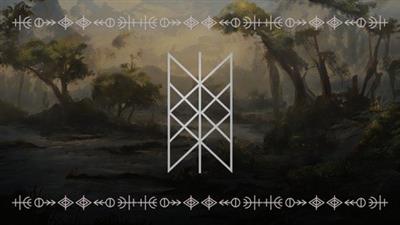 Introduction To Wyrd
Published 10/2023
MP4 | Video: h264, 1920x1080 | Audio: AAC, 44.1 KHz
Language: English | Size: 6.99 GB | Duration: 3h 46m

Exploring the Mysteries of the Scandinavian and Germanic Concept of Fate and Destiny
What you'll learn
Understand the concept of Wyrd by looking at the cultural context it emerged from.
Understand the key features of wyrd, and how it differs from the Classical or Christian fatalism
Understand wyrd by exploring the stories and related concepts from Nordic and Germanic literiture
Learn ways to apply the concept of wyrd to your everyday life
Requirements
This is an introduction to the concept, with many examples from Norse and Germanic literiture to understand the core features of the concept of Wyrd
Description
Wyrd is the concept of destiny that permeates the stories of the Norse gods, the Icelandic sagas, and other important writings. But, this concept was not just part of stories, but instead a vibrant part of how many peoples in the north of Europe ordered their daily lives. At the northern edge of the world, the peoples of Southern Scandinavia and the Germanic lands lived their lives with an overarching sense of personal honour, responsibility, and destiny. In this course, we will explore the historical context of the concept of wyrd, how it was viewed within the stories handed down to us over time, and how it can be applied to your own life in the present day. We will explore the concept of wyrd, related concepts, and how this worldview was different from the Classical and Christian sense of fatalism. We will dive into passages from the Icelandic Sagas and other relevant texts. By going to the stories and finding examples, we explore this concept from a place of intimacy. Come along as we walk in the footsteps of Viking raiders, Norse gods, Icelandic homesteaders, and dragon slaying heroes as we explore their belief in the concept of wyrd. The course is followed by resources and further reading suggestions.
Overview
Section 1: Introduction
Lecture 1 Course Introduction
Section 2: Course Modules
Lecture 2 Historical Context
Lecture 3 Understanding Wyrd
Lecture 4 Practical Wyrd
Section 3: Conclusion and Resources
Lecture 5 Conclusion and Resources
Anyone interested in the concept of wyrd, the Nordic and Germanic concept of fate, from beginners to intermediates. This course is designed for those both interested in the culture, and for those who wish to take up the concept for personal spirituality.
Screenshots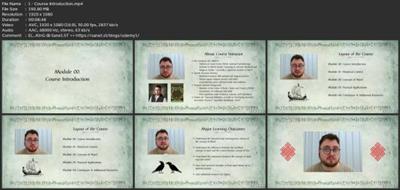 Download linkrapidgator.net
:
uploadgig.com
:
nitroflare.com
: