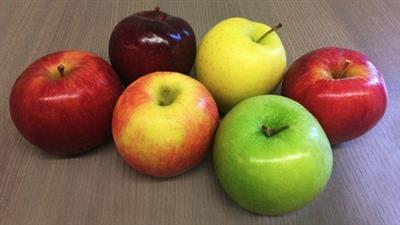 Bibliometric Analysis: A Theoretical And Practical Guide
Published 10/2023
MP4 | Video: h264, 1280x720 | Audio: AAC, 44.1 KHz
Language: English | Size: 869.64 MB | Duration: 1h 57m

Mastering Bibliometrics: Techniques, Tools, and Best Practices
What you'll learn
Understanding the objectives and advantages of bibliometric analysic
Differentiating bibliometric analysis from other research methods like meta-analysis and systematic literature reviews
Conducting performance analysis, science mapping, citation analysis, co-citation analysis, bibliographic coupling, co-word analysis, co-authorship analysis
Using popular bibliometric analysis tools like VOSviewer, CiteSpace, and SciMAT to visualize and analyze citation data
Choosing appropriate techniques for bibliometric analysis
Reporting the findings of bibliometric analysis in a clear and concise manner
Apply bibliometric analysis to various fields, including science, engineering, and social sciences
Utilize network metrics and clustering to identify research trends
Identify emerging research areas with bibliometric analysis
Develop a comprehensive understanding of bibliometric analysis
Requirements
There are no specific prerequisites for taking this course. However, some basic familiarity with research methodology and data analysis may be helpful.
Basic computer skills are also necessary, as the course involves the use of software and tools for data analysis and visualization. Familiarity with Microsoft Excel and other similar spreadsheet software is recommended.
As the course covers a wide range of bibliometric analysis techniques and tools, students should have a general understanding of research concepts such as scientific literature, research publications, citations, and scientific impact.
The ability to install and use software tools such as VOSviewer, CiteSpace, and SciMAT.
Description
Bibliometric analysis has emerged as an essential research tool, providing valuable insights into the publication output of authors, institutions, and nations. It enables researchers to identify trends, map research areas, and track the impact of research publications. This course aims to provide a comprehensive understanding of bibliometric analysis, along with the practical skills necessary to conduct your own analysis.The course begins with an introduction to bibliometric analysis, where you'll learn its objectives, advantages, and how it differs from other research methods like meta-analysis and systematic literature reviews. You'll also gain insights into the popular research questions that bibliometric analysis can help answer.Next, you'll dive into the various bibliometric analysis techniques, including performance analysis, science mapping, citation analysis, co-citation analysis, bibliographic coupling, co-word analysis, co-authorship analysis, network metrics, clustering, and visualization. You'll learn how to use each of these techniques to extract meaningful insights from citation data, and how they can be used to evaluate research output.In the final section, you'll learn the bibliometric analysis procedure, which includes defining the aim and scope of your study, choosing the appropriate techniques, collecting data, running the analysis, and reporting findings. You'll learn how to use popular bibliometric analysis tools like VOSviewer, CiteSpace, and SciMAT to visualize and analyze citation data.By the end of this course, you'll have a comprehensive understanding of bibliometric analysis, along with the knowledge and skills necessary to conduct your own analysis. Whether you're a researcher, academic, or professional, this course will equip you with a valuable tool for evaluating and measuring research impact. You'll be able to use bibliometric analysis to identify emerging research areas, evaluate the impact of publications, and make informed decisions about research strategy.
Overview
Section 1: Introduction
Lecture 1 Course Introduction
Section 2: Introduction to Bibliometric Analysis
Lecture 2 Objectives of Bibliometric Analysis
Lecture 3 Popular Research Questions
Lecture 4 Advantages and Limitations of Bibliometric analysis
Lecture 5 Difference between meta-analysis, SLR and Bibliometric analysis
Section 3: Bibliometric analysis techniques
Lecture 6 Bibliometric analysis toolbox
Lecture 7 Performance analysis
Lecture 8 Science mapping
Lecture 9 Network Metrics
Lecture 10 Clustering
Lecture 11 Visualization
Section 4: The bibliometric analysis Procedure
Lecture 12 Step-1 Define the aim and scope of your study
Lecture 13 Step-2 Choose the techniques for bibliometric analysis
Lecture 14 Step-3 Collect Data for bibliometric analysis
Lecture 15 Step-4 Run the for bibliometric analysis
Lecture 16 Step-5 Report Findings
Researchers and academics and professionals looking to boost their research impact.,Students pursuing higher education seeking to gain practical research skills.,Researchers and academics interested in bibliometric analysis,Individuals looking to evaluate research trends and make informed decisions about research strategy,Librarians or information professionals who want to assist researchers in their institutions to evaluate and measure research impact
Screenshots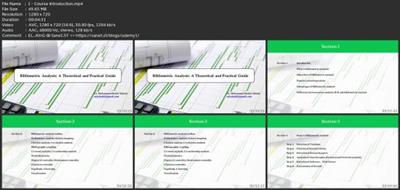 Download linkrapidgator.net
:
uploadgig.com
:
nitroflare.com
: