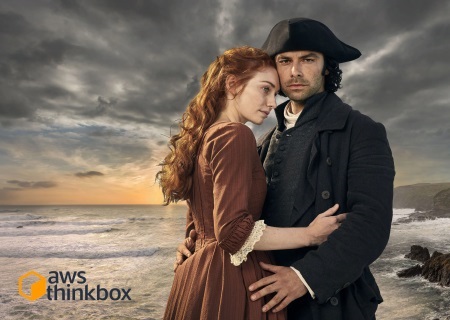 Thinkbox Deadline 10.1.17.4 | 953.3 mb
Thinkbox Software Inc. is pleased to announce the availability of Deadline 10.1.17.4. This release adds support for Corona 6 Standalone. The Standalone Python API is now Python 2/3 compatible. Various bug fixes and minor improvements are included in this release as well.
Deadline 10.1.17.4 - Complete Release Notes
General Improvements
- Allow Deadline Workers to use 'Workers Excluded From Limit' feature in Limit creation panel for limits with AWS exclusive UBL products selected (Autodesk + Renderman).
- Changed repository settings importer to skip importing settings that already exist instead of failing.
- Fixed incorrect help text for SetUserForUserGroup in the deadline command.
Scripting Improvements
- The Standalone Python API is now Python 2/3 compatible.
Web Service Improvements
- Removed the support for executing a non-script command.
Application Plugin Improvements
3ds Max
- Added Corona 3, 4, 5, and 6 parameters to 3dsMax.
Corona Standalone
- Added support for Corona 6 Standalone.
Houdini
- Now creating Redshift output paths before rendering in the Houdini plugin.
Nuke
- Fixed an import issue when trying to import re.Match.
Deadline is a hassle-free administration and compute management toolkit for Windows, Linux, and macOS based render farms. It supports over 80 different content creation applications out of the box. It offers a world of flexibility and a wide-range of management options for render farms and compute clusters of all sizes, and allows users the freedom to easily access any combination of on-premise or cloud-based resources for their rendering and processing needs.
Deadline 10 is the latest update of our easy to use compute management solution. This update adds native integration to the AWS Cloud to enable customers to expand their render farms - whether it exists on-premise, purely on the cloud, or a hybrid of both - simply and securely.
To ensure that all the appropriate files are available in the cloud, Deadline 10 synchronizes with local asset servers and manages the data transfer before rendering begins, tagging accounts and instances for cost tracking. With flexible licensing options, customers can purchase software licenses from the Thinkbox Marketplace, deploy existing licenses, or leverage a combination of the two to grow render farms elastically from the AWS Cloud.
The Deadline Workers can now automatically switch between Floating Licensing and Usage-Based Licensing. In addition, there is now an option for unlimited 3rd party Usage-Based Licensing when configuring a 3rd party Limit.
The new Deadline Remote Connection Server application is a drop-in replacement for the Deadline Proxy Server application and offers better performance and scalability.
All settings in the Deadline configuration file can now be overridden using environment variables for added flexibility.
To enhance security, a new Execute Command Allow List option has been added to Remote Administration, allowing administrators to pick from a list of pre-defined commands to execute remotely, while removing the ability to type in arbitrary commands. This new feature is optional, and enabled by default.
Product: Thinkbox Deadline
Version: 10.1.17.4
Supported Architectures: x64
Languages Supported: english
System Requirements: PC
Size: 953.3 mb
Link Download

Download Via UploadGig

https://uploadgig.com/file/download/0d66b10B27a8e42e/Thinkbox.Deadline.10.1.17.4.x64.part1.rar
https://uploadgig.com/file/download/a6ef5957F3232833/Thinkbox.Deadline.10.1.17.4.x64.part2.rar

Download Via Rapidgator

https://rapidgator.net/file/43b87a7d1b4d78ea879366985b6ef66d/Thinkbox.Deadline.10.1.17.4.x64.part1.rar.html
https://rapidgator.net/file/0084a93d3afba73e9d49c6148eba140e/Thinkbox.Deadline.10.1.17.4.x64.part2.rar.html

Extract files with WinRar 5 or Latest !